Drum roll……….
To celebrate HoH blogiversary, Allison from HoH is sponsoring a
Silhouette give away
complete with some great vinyl. Please head on over for your chance to win and if you are new to HoH stay awhile and check out some of Allison's amazing tutorials.
Good Luck everyone!
And
In honor of Dr. Seuss's birthday, Wal-Mart is offering
Dr. Seuss books for as low as $3 plus FREE shipping
today, that's right FREE SHIPPING. Hope you can score a few for your library.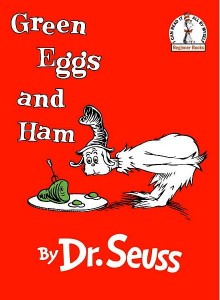 Stay Tuned…..
Disclaimer: I have not received nor been offered any type of compensation from Wal-Mart-Mart, Dr. Seuss, or HoH or any of their affiliates for posting this content. It's strictly cause I want to and cause Allison has so much to share!