Hurry over to Amazon.com for this incredible deal. $5.99 for a 16'" SS necklace and FREE shipping. Crazy and too good to be true but it is for real. I just purchased 2 and they are on their way. (the original add was 16 or 20 but I only noticed the 16" available). Either way it's a steal
Run, I don't think this will last long.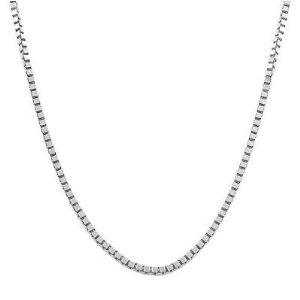 Right now on Amazon, you can purchase a
Sterling Silver Box Style Necklace (16 or 20 inches) for only $5.99
plus FREE shipping! Regular price $59.99.
Stay tuned…..